::.LIMINAL
is a dance/performance based art film experience that uses Berlin's architecture as a second skin to create a visual choreography of the contemporary experience of liminality and the need of becoming in our current historic moment.
The project stems out of a transdisciplinary choreographic research applying architectural videomapping techniques to explore the idea of liminality by establishing a correlative dialogue between individual post-pandemic experiences of confinement and site specific locations in Berlin with a symbolic weight.
::.LIMINAL is conceived as multi-format film, an expanded cinema experience. It is:
*An artfilm based on videomapped projections of performative bodies trapped in the architecture/history of the city of Berlin. The video projections in public space, which are filmed, serve as the edit contents to create the film.
*Live-cinema: an event where the contents of the film are remixed live and re-composed onto, either a videomapped architecture (building) ,or on a screen as performance with live sound art/music, resulting a different experience every time.
*A dance/performance film, which uses the body in movement as its main expressive vessel.
*An immersive video installation (work in progress 2023) that narrates and re-conceptualises in fragmented form the contents of the film through experiences of liminality and set-ups in a project space.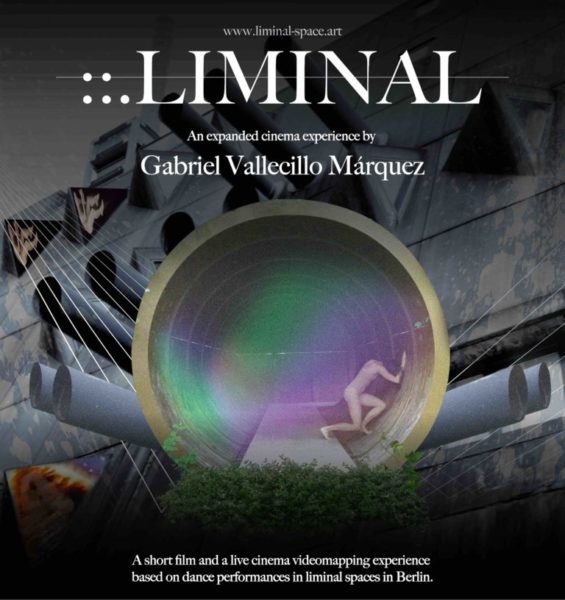 By now the city moved from a secondary role to a protagonist one, and in this short-film the city became a choreography on itself. The conceptual framework Gabriel proposed for this part of the project was highly poetic: he wanted to convey the (platonic) idea of "the city on the projected city", as a resignification, as if it would be trapped in its own palimpsest self.
Paz Ponce- "Urban dramaturgy notes for ::.LIMINAL
Continue reading the contextual curatorial notes here: Paz Ponce Portfolio
::.Making of
Watch the Making Of :::.LIMINAL and learn about the creative process behind it, the contextual and symbolic approach to the locations and the logics behind the projections and choreography.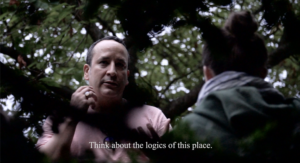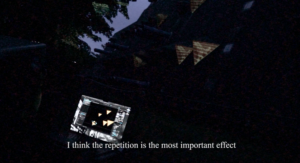 LIVE CINEMA
the short film, remixed and re-imagined live in front of an audience